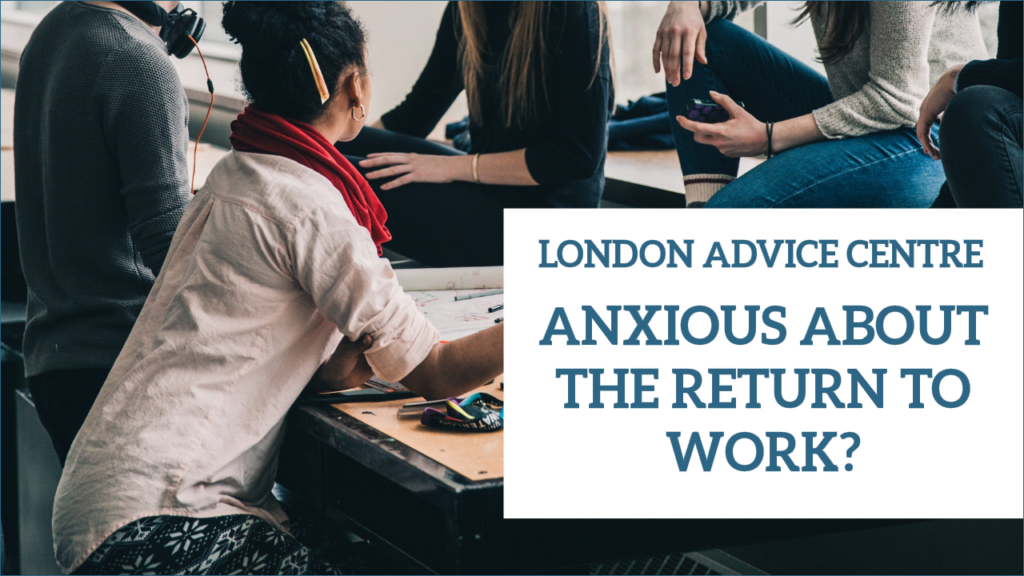 As lockdown restrictions continue to ease with an end date of July 19th in sight, 'normal', or the 'new normal', is beginning to return. A key part of this being the return to work
There's no doubt that the past year has caused stress on everyone's life and coronavirus will have lasting effects on everyone. But what about our mental health? Although most may celebrate the return to their lives before the lockdown, some may find is difficult to readjust their lives again. This article will explore ways to safeguard your mental health for work and returning to 'normal' life.
Let's look at some top tips to keep your mental health in check and how to begin living and working post-pandemic.
Take your time
Its alright if you need to adjust slowly and take your time with getting back to normal. When it comes to work, your commute may seem daunting and exhausting. Regular social interaction may feel like a lot after a year working from home.
Consider phasing your old routine into your new one – is it possible to return to work part time? Maybe you could stagger your day to avoid rush hour to give you the space you need to readjust.
Find your routine
Working for home may mean that you have more flexibility with your schedule for your day. When reintroducing yourself to office life make sure you try and keep that same structure. For example, do you have a regular lunch break? Try and keep that at the same time each day and don't work through it. If you've have become accustomed to a morning or evening walk during lockdown, find the time to fit that in. These healthy behaviours can significantly improve your mood and keep your life balanced. Planning ahead and practicing your daily routine can really help with the anxieties of returning to the office. Once the logistical side is sorted the rest may seem less daunting. Make sure you've factored your old commute back into your life; and your daily walk into your day.
Reintroduce physical social interaction
Schedule your morning tea break with your co-workers, or take lunch at the same time as your department. These small interactions can not only support you through your adjustment period but also help colleagues who may also be finding it difficult to get be back at work.
Be ready to adapt
Being as flexible as possible will be great for you and your team. If you manage a work space or department, be open to flexible working. Some of your team may not be ready to return to work in the office full time, some may prefer working for home entirely. Try to accommodate your co-workers new found work-life balance; restructuring the work day and allowing change which could boost productivity if you're staff are happy.
Positive Mindset
This can be harder than most of the others as its entirely down to you and your attitude. Engaging in healthy behaviours such as regular exercise, good food an getting a good night's sleep can already boost your mood and get you ready for the day. Try talking to your colleagues if you're not feeling 100% and use the support available to you. Focus on the positives such as the opportunity to connect with people, particularly as some have struggled with isolation and thrive off your communication.
Find the support available to you
Whether that's support provided by your company, friends and colleagues or that found in charities, make sure you are aware of what's available when you need it. Charities like <<Mind>> and <<Samaritans>> or contacting your GP can support you through this time also. Support can also be how your company manages the 'new normal', how are they implanting social distancing, what PPE is required and how are they keeping the workspace covid secure?
The anxieties about work and returning to 'normal' life are real and shouldn't be bottled up and shut away. Make sure you're communicating your thoughts and feeling; make yourself heard that you feel uncomfortable doing certain things and have changed your personal boundaries as most work places will strive to accommodate your needs. Be aware that these anxieties have no specific end date o time line of sorts. Don't panic if you're co-workers are doing more than you and reaching out further, everyone's different and will adjust at their own pace.
Please note: this post was written in line with guidance at the time of publishing. For the most up-to-date guidelines please refer to gov.uk