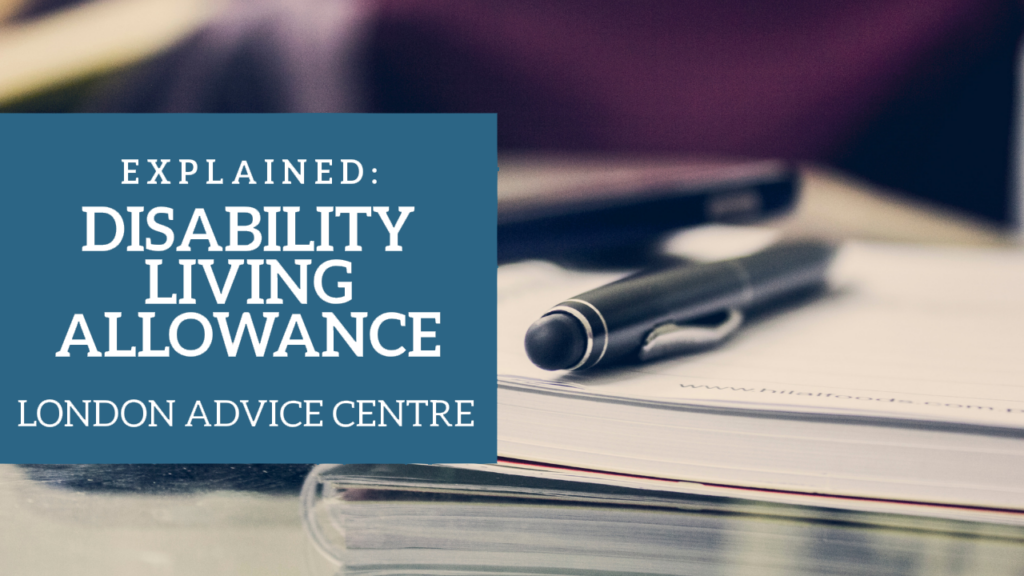 Disability Living Allowance is a benefit for those who have difficulty with everyday tasks or mobility. DLA is being replaced by Personal Independence Payment (PIP) for disabled people, please refer to our post <<here>> for further information regarding PIP.
DLA for Adults
The Department of Work and Pensions are no longer accepting new claims if you are over 16 years old. You can apply for Personal Independence Payment (PIP) instead. If you are born before 9 April 1948, you'll keep receiving the benefit for as long as you're eligible But if you were born on or after that date you'll be asked to move to PIP if your condition changes. You'll receive a letter from the Department of Work and Pensions (DWP) or when your award period ends.
Good to know: if you're in hospital or a care home for more than 4 weeks, or if you go abroad for more than 13 weeks, your payments could stop and your DLA ended. The rules surrounding this are complicated so if you have any concerns we recommend you refer to a professional advisor. London Advice Centre are always here to help if you need it. Make sure to always report a 'change of circumstances' straight to the DWP (name, personal details, doctors' details, your condition etc.). If you don't report your change of circumstances immediately you could end up paying the money back, be taken to court or have to pay a penalty charge.
If your change in circumstances involves a change in condition your date of birth will impact what happens next. Born before 9 April 1948 then you will be reassessed by the DWP but you'll stay on DLA, if you were born after or on 9 April 1948 any change in condition will result in the DWP asking you to transfer to PIP. Its good to note that PIP rules are different to DLA rules despite it being its replacement; make sure you've checked the rules or consulted with an advisor to ensure you're following the correct procedure.
Transitioning: DLA to PIP
If you've been asked transition over, you'll receive a letter inviting you to apply for PIP from the DWP. Make sure you apply within 28 days as DLA payments will continue for 28 days after a decision is made regarding your PIP claim.
Eligibility and Payment
Payments are made every 4 weeks, and like all other benefits are paid directly into a bank account, building society or credit union. Disability Living Allowance payment is split into 2 categories (as does PIP): the 'care' component and the mobility component; to receive DLA you must be eligible for at least one of these categories (PIP follows the same principle). The payment is then decided by how your condition affects you and your daily life.
The 'Care' Component
This covers areas where you need help with everyday activities, but you can still receive DLA if no one is currently assisting you (perhaps you live alone). These activities could include:
Eating or preparing food
Dressing (or undressing)
Washing, bathing, and toilet needs
Need supervision to avoid putting yourself or others in danger
Need company whilst on dialysis
There are 3 rates of payment based on how much help you need: lowest (at £23.70 weekly), medium (at £60.00 weekly) or highest (at £89.60 weekly).
The Mobility Component
You can be eligible for this part of DLA if, when using your aid, you:
Cannot walk (including short distances or if it makes you ill to walk even short distances)
Have no legs or feet
Are blind (100%) or deaf (80%)
Severely mentally impaired (and already receive DLA for the care component)
Need supervision when walking (especially outdoors)
There are only 2 rates of payment for this section: lowest (at £23.70 weekly) or higher (at £62.55 weekly).
DLA for children
You, as a parent or guardian, can receive Disability Living Allowance (as a tax-free benefit) for a child to help cover the extra costs of their disability. They must be under 16 and have difficulty walking or needs considerably more taking care of than a child the same age without a disability. It doesn't just have to be for physical disabilities which is a common confusion, you can claim DLA for children who have behavioural and mental health conditions, or learning disabilities and development delays.
Good to know: you might also be eligible for Carers Allowance if you care for the child (who receives the middle or highest rate of DLA) for 35 hours or more weekly. See our post on Carers Allowance <<here>>.
Eligibility and Payment
The rate of pay depends on the needs of the child. The payment also come through every 4 weeks and will be paid into a bank account/building society or credit union as per the adult DLA. They'll start from the date of your claim, the payments cannot be backdated. Much like the adult DLA it is broken down into 2 categories: the 'care' component and the mobility component. The payment ranking system are the same as the adult DLA so please refer above.
To be eligible the child must
Be under 16 years old (over 16 and you should apply for PIP)
Be in Great Britain, EEA or Switzerland when you claim,
Have lived in Great Britain for at least 6 of the last 12 months (3+ years old) and be a constant resident (habitually resident)
Not subject to immigration control
Experienced difficulties for 3 months and expect them to continue for 6 months
Need a lot of care (more than a child of the same age with no disability)
Difficulty walking or getting around compared to a child the same age with no disability (not applicable to those under 3 years old)
You don't need a formal diagnosis by a doctor or healthcare profession but it can be helpful.
Please note that the rules are different if a child is terminally ill.
Please note: this post was written in line with guidance at the time of publishing. For the most up-to-date guidelines please refer to gov.uk