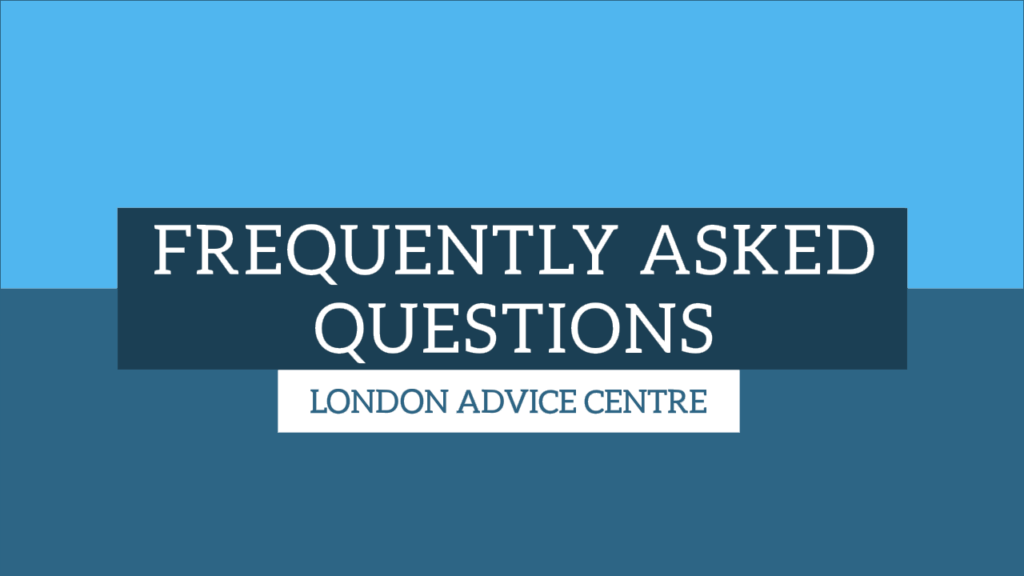 Being a private and independent advice centre, we run a little differently from others. So, naturally questions arise quickly and often. Take a look below to see if we can answer those queries quickly!
What do we give advice on?
London Advice Centre offer guidance and consultation on a wide range of issues. The main issues people come to us for revolve around welfare benefits, housing rights and employment rights. However, here is the full list of issues we offer consultation on:
Welfare benefits
Housing applications
Employment applications
Education applications (college/university)
Employed, but on a low income
Low-income earners
Disabled individuals and carers
Child benefits
Help with claiming benefits (e.g., universal credit), if you are member of the European Union or other states and working in the UK, or you were working and now out of work (for whatever reason)
Universal Credit
Housing benefit applications
Debt advice
Any form filling guidance under your instructions
Who can get advice from us?
We don't believe in turning people away, especially during the current financial crisis, this does not benefit our community or society. We assist those who do not qualify for legal aid but are still on a low income, or if charity organisation has turned them away (due to lack of funding or staff). Whether you are British citizen or not, as long as you are residing here, we can help you.
What do you need to bring to a consultation?
Normally, we will tell you what to bring to your appointment as we will have arranged it by phone or email, but if you're in any doubt always bring:
3 months recent payslips or details of income (when working)
Proof of ID (preferably two forms if possible)
Proof of Address (preferably two forms if possible)
Details of any benefits you are currently receiving
Do you charge for your services?
The advice and services London Advice Centre provide come in a range of costs but are entirely dependent on the case and client. Call us on 020 3092 8211 to find out more details. We strive to make sure everyone has access to the advice they need. We may be able to work with you despite financial difficulties.
If we haven't been able to answer your question here, please let us know! Pop your questions into an email at info@londonadvicecentre.org or just give us a call 020 3092 8211.